21st March 2020 10am – 4pm
Have you ever had difficulty finding the perfect pair of glasses?
Maybe you're not sure which style will suit you or there are just too many to choose from!
We can help when you come along to our Spring Open Day on 21st March 2020!                 
Our Open Days really are a great opportunity for you to browse at leisure and try frames you would never normally get to see.
They are great fun too!
 Don't worry if you don't have an up to date prescription. New patients are welcome and we will also have 'on the day' appointments available.
Dispensing Optician Liz says "I love our open days. They're a fabulous opportunity for the patients (and staff!) to try frames they wouldn't normally be able to! The staff get just as excited about seeing all the new frames as the patients do!"
You can enjoy a glass of fizz during a personal style consultation with one of our Dispensing Opticians and have great fun trying frames from Holland's boldest eyewear brand 'Dutz' and the colourful, stylish Italian brand 'Vanni'. We will have the complete collections here for the day!
Patient Michele commented at our last open day "This is a really fun event and there are so many amazing frames! The Dispensing Optician's advice has been wonderful. I'm so happy with the frame I've chosen. The discount and the goody bag are great too!!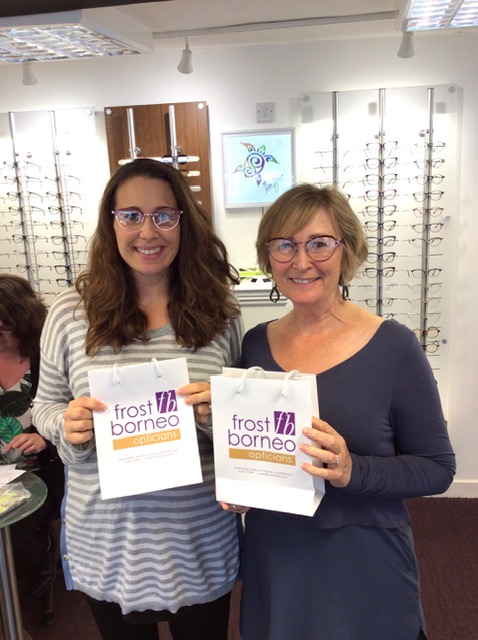 When you've found your perfect frame, we'll give you 10% off plus FREE standard single vision lenses* worth £59 with every frame you buy on the day!
What's more you can rest assured your Dutz or Vanni frame will weather your daily routine. Both brands are scratch and chip resistant, only use understated branding and are also hypoallergenic for even the most sensitive skin!
So pop along to our Dutz and Vanni Open Day!
21st March 2020 10am-4pm
*Includes free standard single vision lenses worth £59 – can be used to upgrade to thinner, lighter or varifocal lenses at an additional cost. Not to be used in conjunction with any other offer.