We are a friendly, forward-thinking, independent opticians in the centre of Henley-on-Thames.
We provide contemporary and stylish eyewear to suit everyone and offer style consultations with our qualified dispensing team.
Our promise is that you will be delighted with how you look, how you see and how you feel with your new glasses, all at a price that will suit you. Free single vision lenses are available through our loyalty scheme, MyChoice, making your purchase even better value.
Surrounded in history, the practice has been established since 1860 with Neil and Catalina leading the team over the last 30 years. We are committed to delivering outstanding, personalised eyecare to over 10,000 patients in the Henley area and beyond.
Using the latest technology, our attentive and experienced Optometrists will allow enough time with you to complete a full assessment of your eyes. After your examination, our qualified dispensing opticians will offer advice and recommendations to ensure you get the very best glasses to enhance your lifestyle.
The Partners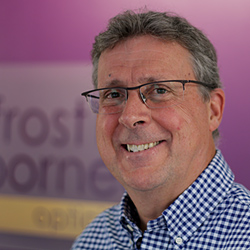 Neil Frost
Optometrist (BSc Hons, MCOptom)
Having joined the practice in 1983, Neil is a familiar face to people in the Henley-on-Thames area and renowned for providing quality individual care to his many loyal patients. After graduating from City University, he qualified as an Optometrist in 1984. Neil always takes the trouble to get to know his patients and their own individual requirements. Outside the practice, Neil is a sports enthusiast, especially football, running and golf.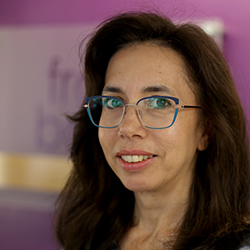 Catalina Borneo
Optometrist (BSc Hons, MCOptom)
Catalina is also well known in Henley, having joined the practice in 1991. After gaining her qualifications at City University, Catalina was attracted by the prospect of joining a small and friendly business with patient care at the heart of it. Catalina's expertise and natural rapport with her patients has attracted a large following. Catalina enjoys all aspects of Optometry. She has 3 children and when she finds the time away from work and family she enjoys tennis and flamenco dancing.
Our Staff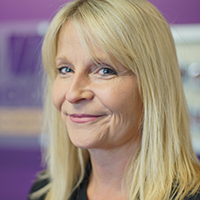 Francesca Wilson
Optometrist (BSc Hons, MCOptom)
Francesca joined Frost Borneo Opticians in 2011, working 3 days a week including Saturdays. She qualified in 1995 and covers all areas of optometry for the practice including contact lenses.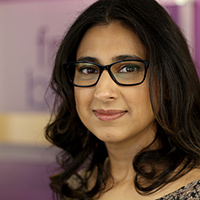 Tanraj Sian
Optometrist Bsc Hons MCOptom
Tanraj qualified from City University in 2004 and covers all areas of Optometry for the Practice. Outside of work Tanraj enjoys yoga and pilates and practices yoga every evening. She also has 2 children who keep her very busy.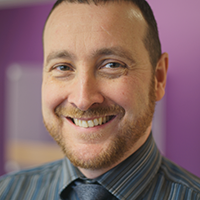 Jason Smith
Contact Lens Practitioner Dispensing Optician
Jason qualified as a Contact Lens Practitioner in 1994 and joined Frost Borneo Opticians in 2008. He specialises in fitting all types of contact lenses and is also a qualified Dispensing Optician. Jason also runs our Dry Eye clinics. Outside of work Jason can be found downhill mountain biking and is known for having bike parts delivered to work on a regular basis!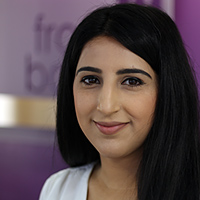 Saira Shah
Assistant Practice Manager
Saira has moved from Bradford to this area and recently married. She has over 10 years experience in optics and has joined us as Assistant Practice Manager.
Gallery
360 View